White truffle of Alba
We travelled to Alba (Piemonte, Italy) in October, to visit the Fiera del Tartufo and related festivals. In and around Alba there are many festivals to celebrate the new season and honor the truffle. On the Fair itself, local trufflehunters (trifulau) are displaying and selling their pieces and visitors can learn a lot about truffles and their tradition.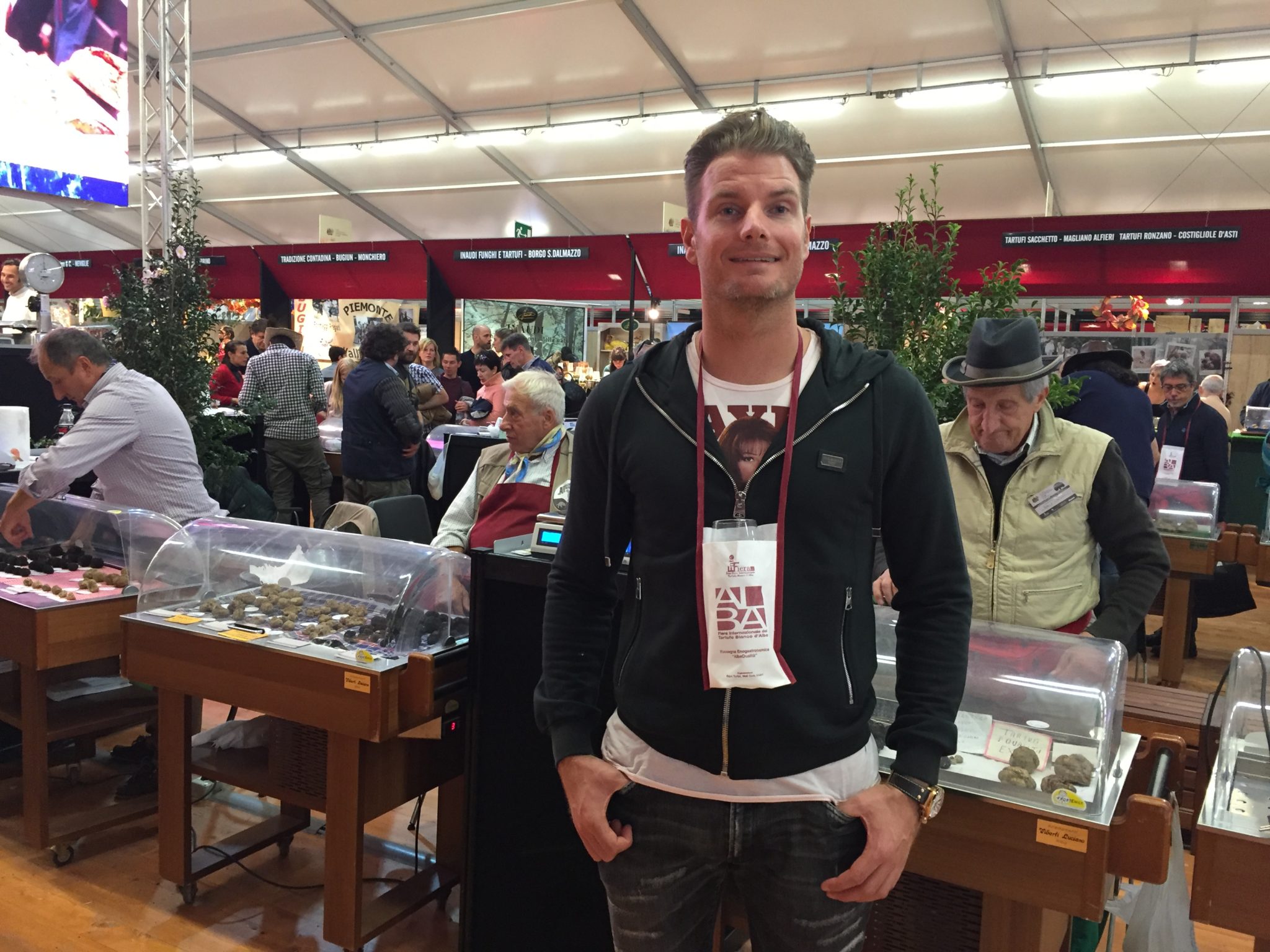 Some facts about truffle
In the famous Langhe area, truffles are not cultivated, they grow only naturally. The people maintain the forests and preserve the grounds where truffles can grow, to optimize the circumstances. The truffle is a type of fungus which grows symbiotically with trees, especially poplars. Also linden, oaks and willows are important trees with truffles, and around Alba lots of hazels.
Truffles grow underground so the best way to find them is by their aroma. In the past this was done with pigs, but pigs tend to eat truffles when found, and damage the ground. Therefore nowadays it is forbidden to work with pigs, and dogs are used to smell and dig up the truffles. Only licensed truffle hunters may enter the forests in this area, where the famous white truffle is found but also black truffles grow.
Truffle hunt
To experience ourselves how the truffles are gathered, we went for a one-on-one truffle hunt. In the beautiful surroundings of the Langhe area, we joined Carlo Marenda, and his two dogs Emi and Buk. We were lucky enough to find a few white truffles, and learned a lot about the history of trufflehunting.
Besides being a professional truffle hunter, Carlo is the founder of the "Save the Truffle" initiative, and is committed to protect the ecosystem of truffles. This is an amazing and really important project, which Carlo fulfills with great passion. You can find more information about enjoying (white) truffles sustainably through http://www.savethetruffle.com/en/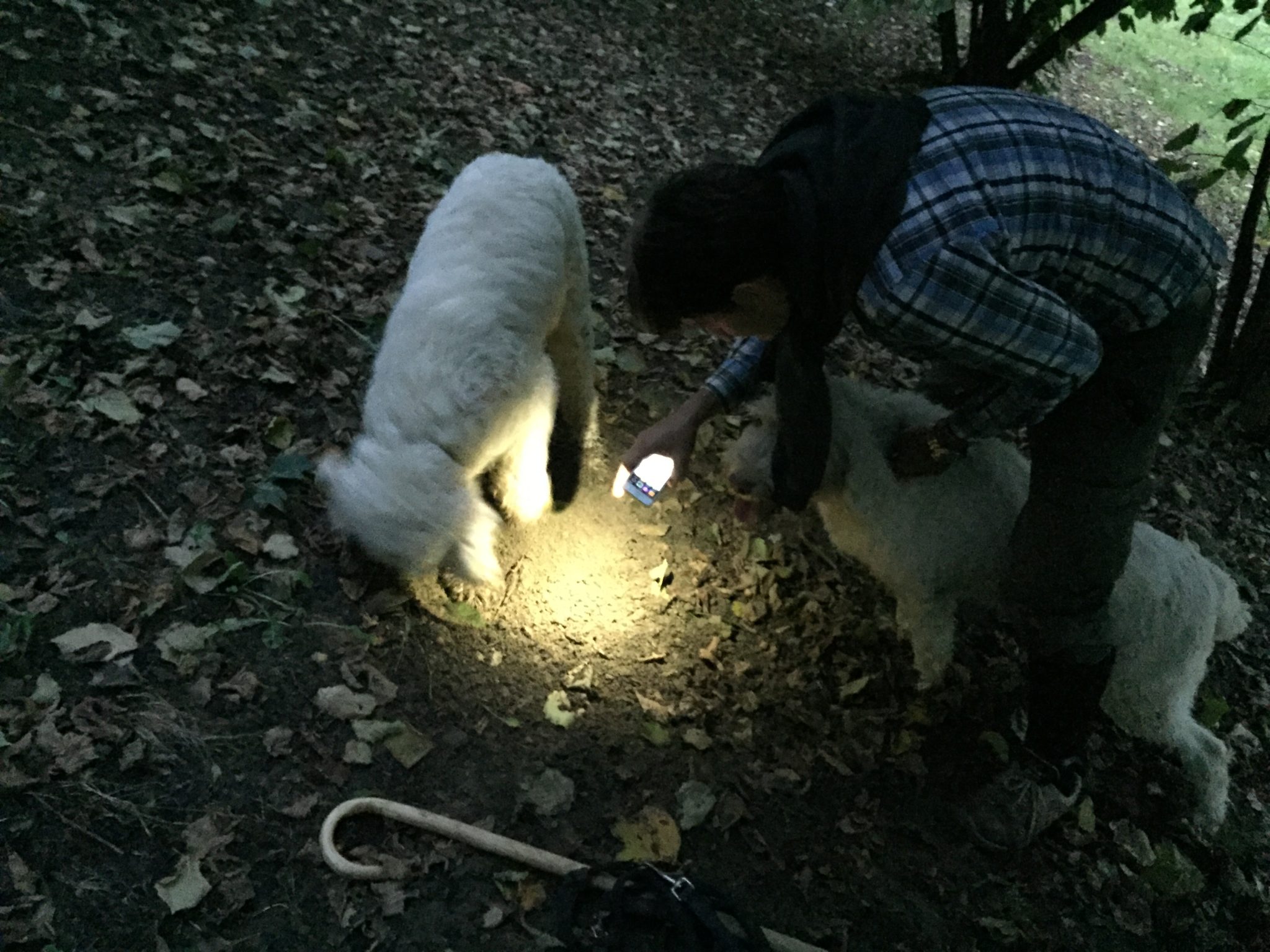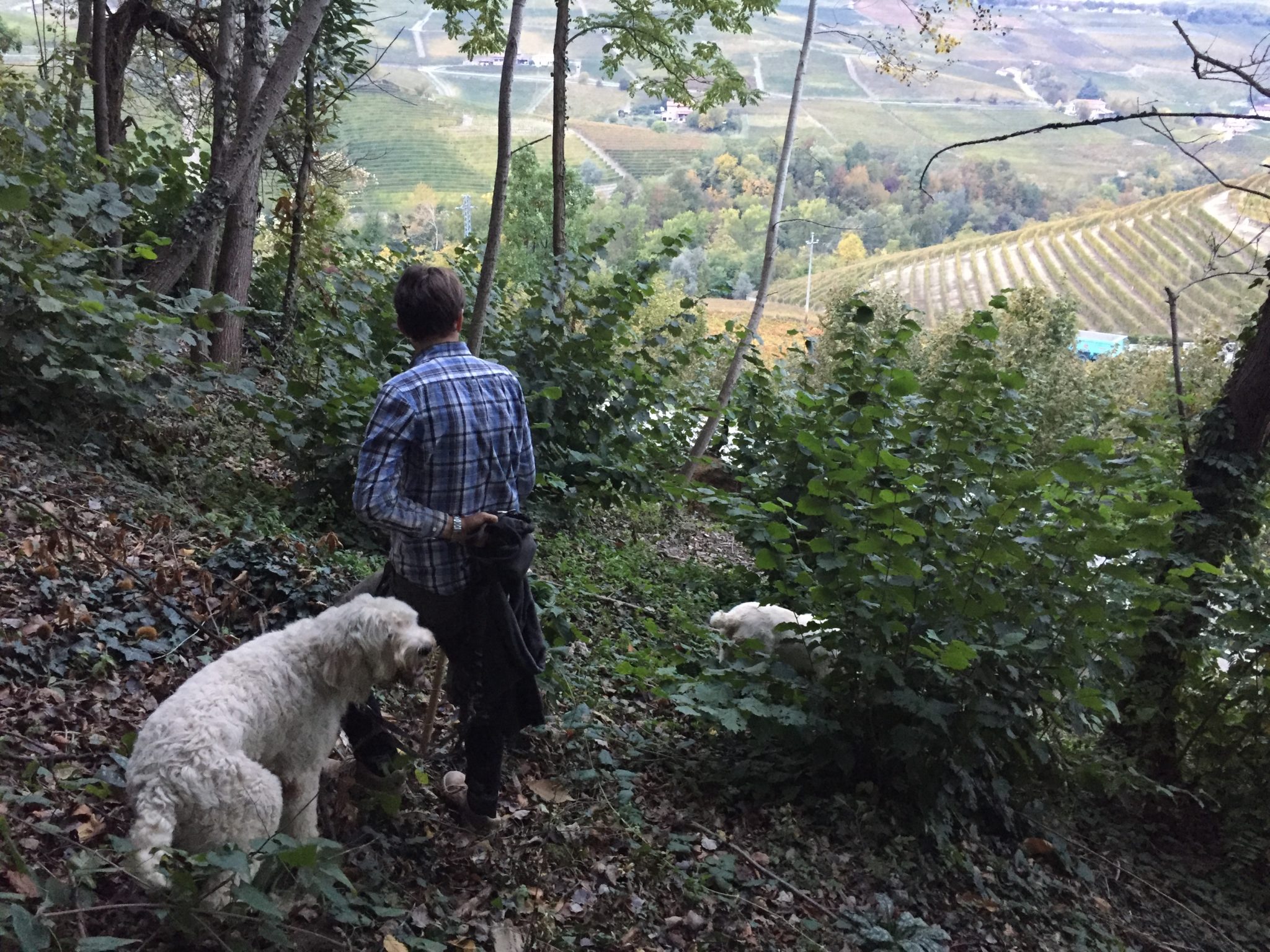 Barolo
Truffle dishes can be very well enjoyed with a great glass of Barbera d'Alba Superiore, but our favorite wine pairing is with Barolo. So our visit was not complete before spending a few days in the nearby town of Barolo to witness the harvest of its amazing Nebbiolo grapes.
Nebbiolo grapes need a long time to ripen, and therefore are more complex than other grape varieties. Because of its strength, it needs a minimum of two years aging in wood barrels (traditionally Slavonian Oak, from Croatia) to develop an elegant and balanced taste. In total it takes a minimum of three years before a wine vintage is released.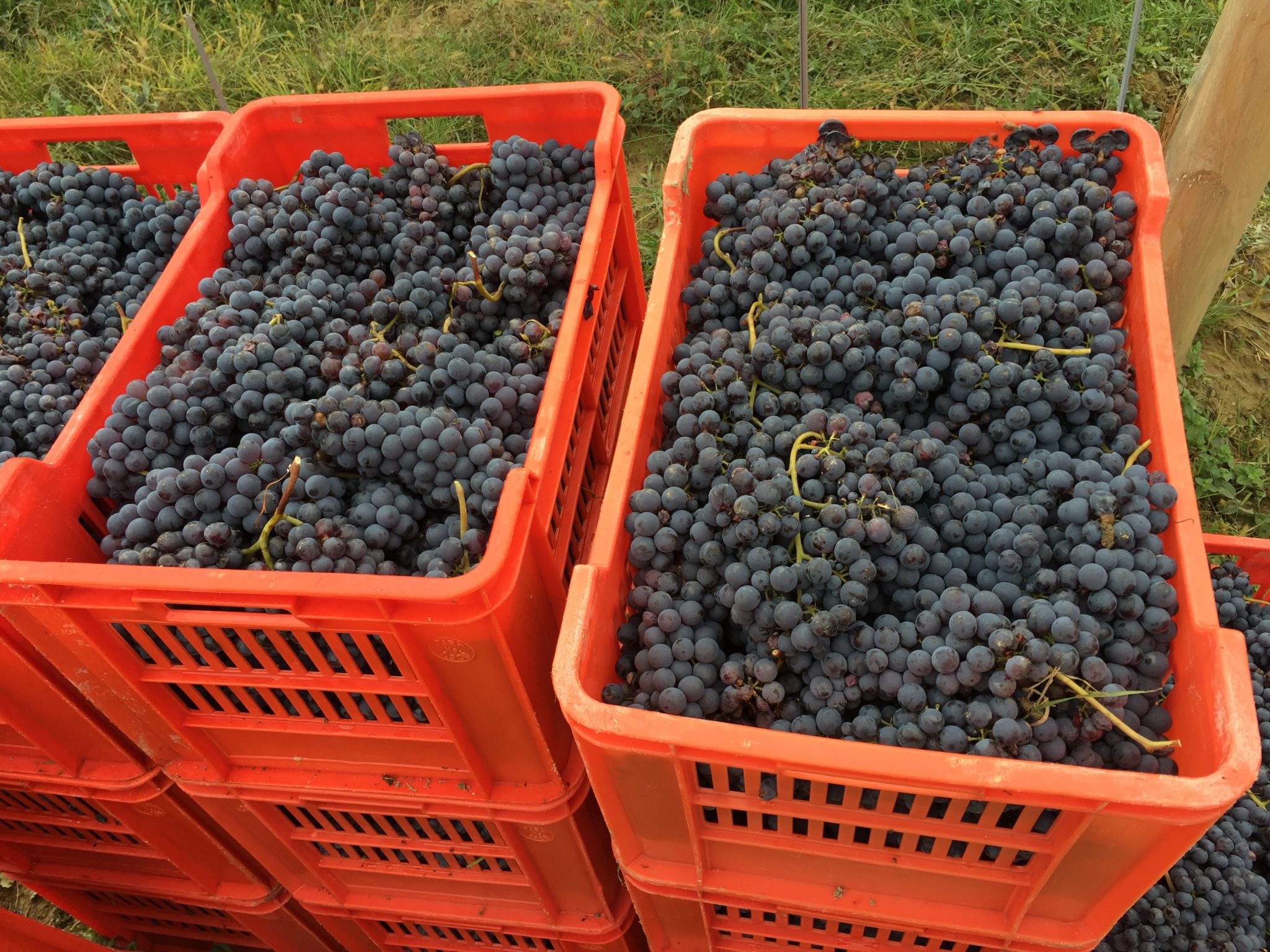 Are you a fan of truffles as well ?
Discover our truffle products